Software
for Talent Management
Aspiration Software has been in existence since 1999. The company has over time developed a state of the art cloud hosted software solution for organisations to manage performance, capability development, training and succession planning. In addition we also provide organisations with a unique capability building process that drives accelerated skills development. This process utilises the Aspiration Capability Module. We also provide outsourced talent management services where we drive performance management and talent development processes for our clients.
We have successfully provided software modules over the years to some of South Africa's best known companies including Parmalat, MNet and Vital Health Foods. Our current client listing includes ABInBev, Engen, Growthpoint, Distell, DRD Gold, and many other smaller organisations. For Ab InBev we implemented capability processes and software solutions that are used in 12 African countries to manage skills acquisition.
Our Director Brian Fenton had 20 years of corporate experience prior to starting the company. He is an acknowledged expert in the field of HR and Talent development and has had a number of articles published in HR magazines. Aspiration employ 6 full time employees and utilises several technical and consulting contractors as and when necessary. Our BEE status is EME (Exempt Micro Enterprise). We are based in Benoni in the Gauteng province in South Africa.
Supporting Consulting Services
For Performance software
o Performance Appraisal software
o Full implementation consulting service provided
o Performance Contract Compilation
o Full outsourced option available
o Includes project scoping, project plan development
o Employee and performance contract migration before going live
o HR, Manager and Employee Training
For Capability Software
o Full Accelerated Capability Development Process provided
o Compilation of Competence Guides
o Training of Managers to assess employees
o Includes project scoping, project plan development
o Employee and Competence guide migration before going live
o Manager and HR Training
For Succession Software
o For Succession Software
o Full Career & Succession Process provided
o Training of Managers to conduct career discussions and potential assessments
o Includes project scoping, project plan development
o Employee and Career information migration before going live
o Manager and HR Training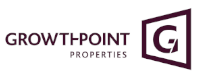 The Aspiration system has provided us an excellent platform for us to build a performance management process. Through the Aspiration system, our company moved from viewing performance management as a once a year event, to a continuous process, It enables a culture of performance through the support of our Vision, Mission & Values. User friendly and the back-office support is human and highly responsive.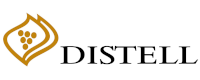 Using Aspiration, we have implemented the ACDP (Accelerated Capability Development Process) for our Sales Force in South Africa. The process has led to an improved focus on our core sales operating strategy.The Aspiration Capability Module provides us with an effective tool to set targets, monitor progress and drive sales capability that has a direct impact on performance. Effective product, truly useful

I have had the privilege of working with the Aspiration System across 20 Breweries in Africa. The Aspiration Software a proven record of more than 10 years in assisting our organization to build capability across the continent. The process and system provides a very effective method to drive up capability and measure the development effort. ABInBev is now extending this programme into 7 breweries in South Africa 2 Maltings Plants and a Crown Manufacturing facility. We believe it is a critical approach for building capability for sustainable performance
Aspiration provided the JSE with a 360 online solution to conduct reviews on all their employees. The service and back-end support offered by Aspiration was extremely efficient and effective. The product itself was impressive. The platform is intuitive and user friendly, making integration of the system into the company seamless.
Get in touch
Need more information? We'd love to hear from you!